uPVC Roofing Sheets
3rd Generation uPVC Roofing Sheet Exporter and Supplier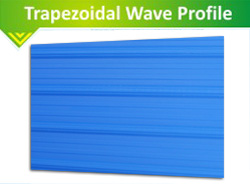 We are Offering 3rd Generation Multilayer uPVC Roofing Sheets with Heat Insulation Property. We are the 1st Pioneer Manufacturer of uPVC roofing sheets in India.

Sunarch Industries introduced Multilayer uPVC roofing sheets which come with a modern rigid three layer Un-plasticized poly vinyl chloride (uPVC).
We produce uPVC roofing sheets with advanced technology of manufacturing and providing best quality and performance of the roofing product. This uPVC roofing sheets are the best option to metal G.I. sheets, ceramic sheets and fiber glass sheets. It comes with sound insulation, heat insulation, chemical resistance, fire retardant, water resistance, eco friendly , light weight so easy to move and install and cost effective in installation so you can save construction cost up to 70%.
Roof & Wall Cladding
Laying of Purlins: Fix the bottom purlin fiest. The roof truss structure adopts sectional steel or wood as purlin, the purlin is required to be flat without deformation, and two purlins must be in parallel with uniform span.
Wind Load: Sunarch uPVC roofing sheets (2 mm) can withstand a load intensity of 220kg/sq, mtr with our showing any structural distress of failure prevailing winds.
Curved Roof: When the frame design is established, continuously setup the lines courses to get the right positions of purlins, Sunarch uPVC roofing sheets (2 mm) are recommended for curved structures with minimum radius of 3mtr.on 12 feet.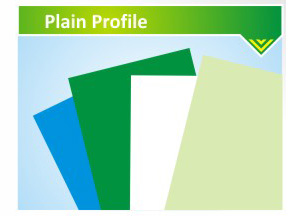 Sun Arch Industries uPVC Roofing sheets comes with affordable price and it has attractive design and appearance and produced with latest Technology with advantageous properties.
Roofing Accessories
Cap + Washer: Protect from rain water draping / screw corrosion due to weather/ rain.
FRP sun light roofing sheet: Reduce electricity expense or lighting in the shade.
Self drilling screw for fixing: 68 mm / 55 mm / 25 mm/ 19 mm.
C & Z Purlin: Reduces structured weight.
Turbo Ventilator: No electricity require, removes heat/ weeper/ fumes from inside to offside. Improves work environment of workers.
Gutter & L Flashing: From FRP/ uPVC plain sheet.
Ridge